Best French Wine Regions: Everything you Need to know
French Wine Region
Want to know about French wine regions in detail? To provide you a brief overview of the essential information about most well-known wine regions of France, we've put together this quick guide about the nation's best wine regions. Know about the major French wine regions, grapes they grow and the famous wines they produce. Let's start.
Bourgogne
Brief – Burgundy is considered as the leader of site-specific farming as the inspiration for terroir. These limited-edition wines are among the world's most sought-after wine bottles.
Grapes Used – Pinot Noir, Chardonnay
Did you know? Sites where Burgundian wines are produced are referred as lieux-dits.
Champagne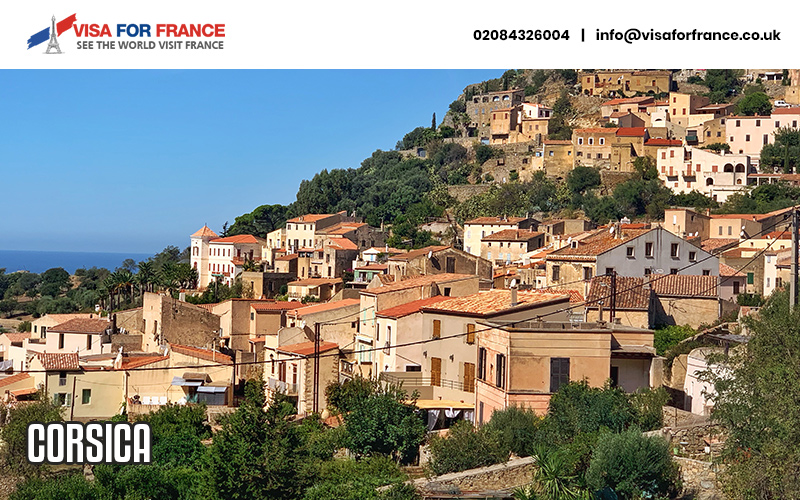 Brief – Champagne, also known as the "Capital of French Sparkling Wine" is the source of some of the most coveted bubble bottles worldwide.
Grapes Used – Pinot Noir, Chardonnay, Pinot Meunier
Did you know? Blanc de Blancs refers to wines made from Chardonnay whereas Blanc de Noirs alludes to wines made from Pinot Noir and/or Pinot Meunier.
Beaujolais
Brief – Beaujolais is located in south of France, Maconnais area of Burgundy which is well-known for its easy-drinking, pleasant red wines made from Gamay grape. Carbonic maceration is used to create wines with tannin content low and the fruit high.
Grapes used – Gamay
Did you know? Beaujolais houses several natural wine producers where the natural wine movement began in France.
Alsace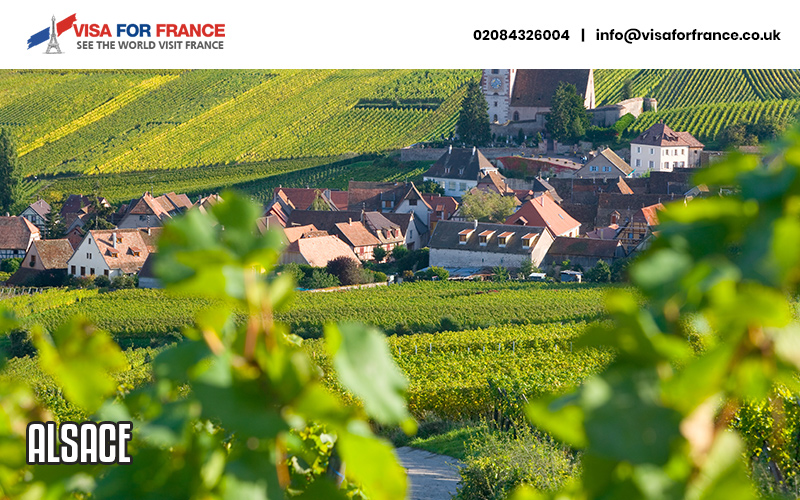 Brief – This eastern French area shaded by the Vosges Mountains is most recognized for its monovarietal white wines which span the dryness-to-sweetness range.
Grapes Used – Gewurztraminer, Riesling, Sylvaner, Pinot Gris, Muscat
Did you know? Alsace is home to the greatest number of Demeter-certified biodynamic producers in entire Europe.
Note – You will need France Schengen Visa if you are planning to explore these wine regions in France, hence prepare well in advance to avoid any delays in plan.
Jura
Brief – Currently one of the most promising areas of France is Jura. Here, the region's wine landscape contains vibrant acidic red wines and rich palate-coating white wines. Similar to Beaujolais a few well-known natural winemakers like as Anne and Jean-Francois Ganevat, Pierre Overnoy and Bénédicte & Stéphane Tissot are based in Jura.
Grapes Used– Chardonnay, Savagnin, Pinot Noir, Poulsard, Trousseau
Did you know? Jura is widely popular for producing rare vin jaune, yellow wine which is similar to the popular oxidative Sherry wine of Spain. Get your visa for France and delve into this divine wine region.
Rhône Valley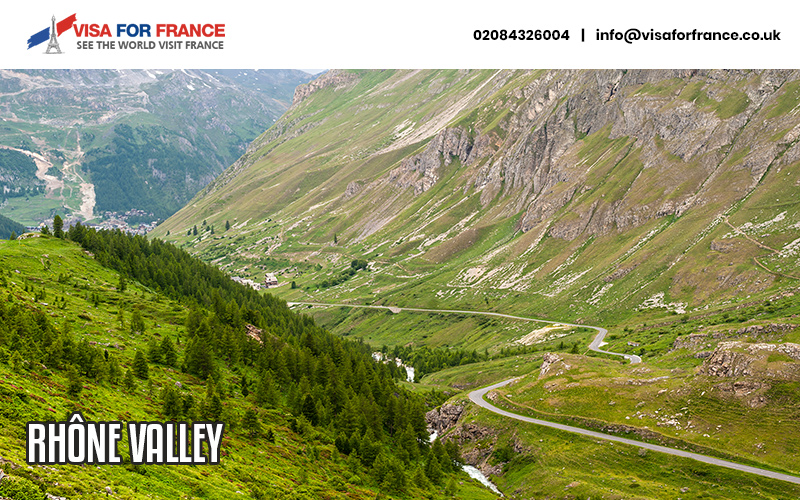 Brief – Northern and Southern Rhône are two divisions of France's Rhône Valley. South Rhone is renowned for its reasonably priced, for its rustic, age-worthy Syrah bottles. Though red wines are produced more frequently, white wines are made in both sections of the Valley.
Grapes Used – Grenache, Syrah, Mourvèdre, Marsanne, Viognier, Roussanne
Did you know? Merely five percent of the Valley's total output comes from Northern Rhône!
Corsica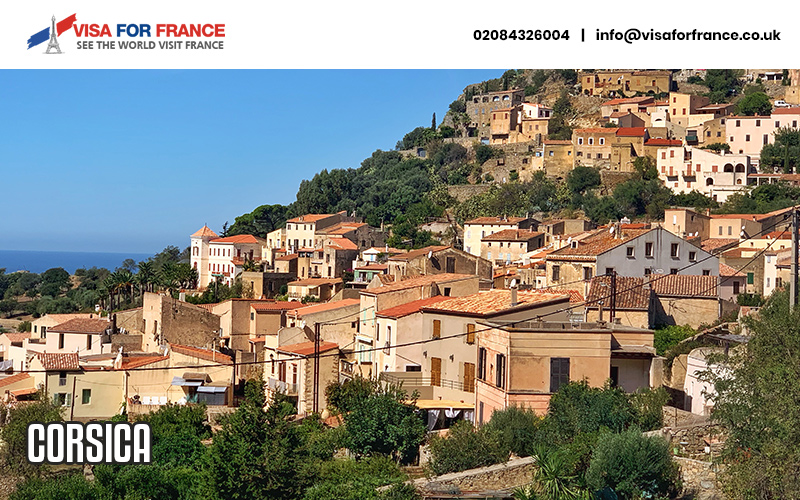 Brief – Corsica is the only wine producing region in France that is located on island. Here, vines are kept well-ventilated by salty sea breezes and the wines frequently reflect this saline-tinged flavor.
Grapes Used – Cannonau, Vermentino, Nielluccio
Did you know? Corsica before becoming the part of France it was ruled by Italy
France is endowed with world-class wine regions located all throughout the nation. With centuries-old customs each region is recognized for particular wine varieties. A journey to any of the French wine regions, be it the stunning Bourgogne and Beaujolais or the esteemed Champagne houses in Champagne is an experience of a lifetime.
Conclusion
We hope the above information gave you an overview of the best French wine regions. If you are looking for online France visa services, you can reach out to us for the next week TLS France visa appointment.
You will also get assistance with other UK to France travel services and assistance like dummy flight and hotel booking to ensure a personalized and services. Let us help you get your France express visa to accomplish your holidays in the most comfortable and easy manner.
FAQ's
Q. What documents do I need to enter France from the UK?
A. You will need the following documents to get France visa from UK.
1. Passport Size Photo
2. Valid passport 
3. UK Residence Permit
4. Previous passport copies (IF ANY)
5. Cover letter
6. Proof of accommodation
7. Flight reservation proof (Return tickets as well)
8. Financial Proof (Employed, Self-Employed or unemployed)
9. Travel Insurance
10. Authorized Invitation letter (If invited to France by a friend or family member)
Q. How long does it take to obtain a France visa?
A. The processing time for a France visa varies depending on Nationalities and type of visa you are applying, for instance whether you are applying for long stay or short stay Schengen visa. Generally Short Stay visa processing time ranges between 12-15 calendar. For some nationalities it may take around 15 days' time as well. 
Q. Can I request for multiple entries Schengen Visa if I need to visit the different Schengen countries multiple times?
A. Yes, you may always apply for a multiple entry visa for Schengen countries that will allow you to travel to the country at multiple occasions within a specific time period.
Q. Is it mandatory to schedule an appointment to get my France visa?
A. Yes, if you want a France visa from UK you must book an appointment at the TLS visa centre where generally it is very difficult to find available date and time for even months. However, we can book the express France visa appointment (next day) on your behalf at TLS centre.